Deafness is not an obstacle in accounting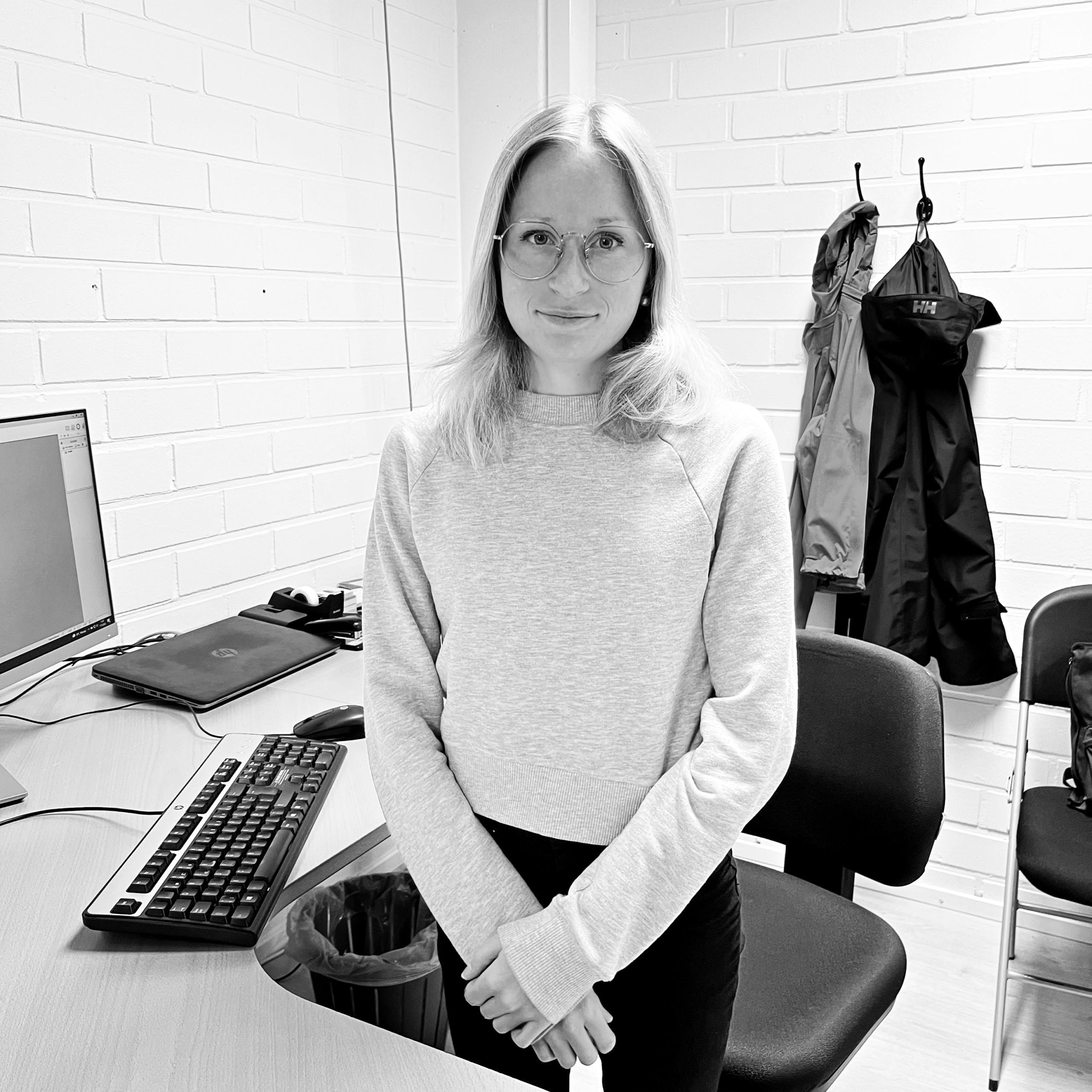 Versatile financial management tasks already during the internship phase
Lycke Karlsson, 23, works as an accountant intern in the Administer Group's Vaasa office as part of her studies. Lycke, who was born in Vaasa, is deaf and she is studying her last year of business administration in Novia University of Applied Sciences in Vaasa. She was looking for an internship as part of her studies on the school intranet and came across an opportunity to do an internship at Administer.
The internship lasts 4 months, after which Lycke will continue as a summer employee. The duties of an accountant include accounts ledger, accounting and invoicing. She has also assisted in financial statements and auditing, as well as in filing tax returns.
As a student, I have to say that with Administer, I have really gotten to dive deep into everything I have learned in school, says Lycke.
Mia Lång, who works as a supervisor in the Vaasa office, praises Lycke's excellent work skills.
"Lycke has done an excellent job in the internship and her deafness has not affected the work in any way."
The independence of the work attracts
Lycke especially appreciates the fact that she has been allowed to work independently, which has resulted in her learning tremendously. Advice and help is easily available when needed and the supervisor and colleagues are understanding and helpful. She warmly thanks Mia Lång:
Mia has helped, advised and given constructive feedback while she has also taken care of my development and learning. We mostly communicate with the help of a sign language interpreter who is present at work almost every day. If necessary, I also use an interpreter to communicate with co-workers or customers so that the conversation runs as smoothly as possible. Teams also work great in communication. I have really learned a lot here. I hope that I can give something back to my place of internship in return.
The work of an accountant adapts to life situations
Lycke is also interested in working as an accountant in the future because the work is very flexible. The work is flexible in regards to one's own life and personal situation. For example, remote work can be utilized to fit one's situation.
Accounting is not just about figures and reports. It is a varied and versatile job where you meet different customers and get to know different companies of various sizes that operate in completely different industries.
Lycke has a strong motivation to study, a good ability to concentrate and she is also hardworking in nature, so deafness has not hampered her studies. She also received a place from the university of applied sciences due to her excellent graduation certificate. She has not been able to get jobs easily in the past, which she thinks is due to the attitude and uncertainty of employers to hire a deaf person if they do not have previous experience of it.
"Once I have gained more work experience and advanced in my studies, I think it will be easier for me to find jobs. I hope that attitudes toward deafness will develop positively and that we will have an equal opportunity to work and be part of Finnish society. The only difference we have to other people is an interpreter, either a device or an assistant, for communication. I appreciate the fact that I was treated open-mindedly at Administer and I got an internship here.
Much of Lycke's free time is spent on training and sports, mostly endurance sports: running, skiing and cycling. She also likes reading detective fiction, active holidays and spending time with family and friends.