Vice President of Operations drives growth and continuous learning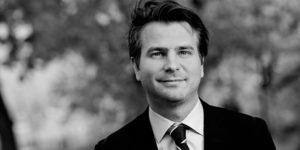 Jens is the Vice President of Operations at Administer Sweden. He leads the day-to-day operations of the Stockholm office and drives the growth of the company in the Swedish market. Read what Jens says about his job.
From subcontractor to operations leader
Jens' journey with Administer started as a subcontractor, but in two years he transitioned into a full member of the Administer team.
"I first came into contact with Administer through one of my customers whose parent company's financial service provider was Administer in Finland. That's when the eFina system really piqued my interest and I started working as Administer's subcontractor here in Sweden. After a couple of successful years of cooperation, in summer 2018, I became the Vice President of Operations at the Sweden office. I have been a happy employee ever since!"
Freedom to grow and build in the Swedish market
According to Jens, one of the great things about his work are the freedom and trust Administer puts in the Swedish subsidiary and the team there.
"We are given a lot of freedom in creating Administer's success here in the Swedish market. Building the company together with my team and our customers is really what it's all about."
In his job, Jens also enjoys coaching, problem-solving, and helping the team to grow and learn.
"I always get a kick out of solving a challenging problem with my team – or even better, seeing them solve it in a better way than I could have!"
Challenging ourselves and the industry
At the end of the day, what sets Administer apart from other companies in Jens' eyes is the entrepreneurial spirit of the company.
"We always aim high and challenge both ourselves and the industry. I really enjoy the feel of small company coziness that hasn't disappeared even though the group is constantly growing. When I look into the future, I see myself continuing the work on growing Administer in Sweden and learning constantly on the way."